The beta version of Yahoo messenger 7 is available for download.
It has several interface enhancemants.
All the already available features are streamlined for better access and usability.
The interface has some more eye candy in it.
I believe its worth downloading.
Try it and comment on it.
Regards,
bharath
9:42 AM 5/31/2005
Yahoo! Messenger has the following other editions available: Yahoo! Messenger for Mac OS X, Yahoo! Messenger for Linux and Yahoo! Messenger for FreeBSD.
Screenshot: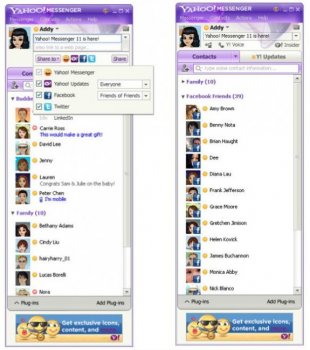 ---
Yahoo! Mail
Stay connected, organized, and protected.
Take the tour